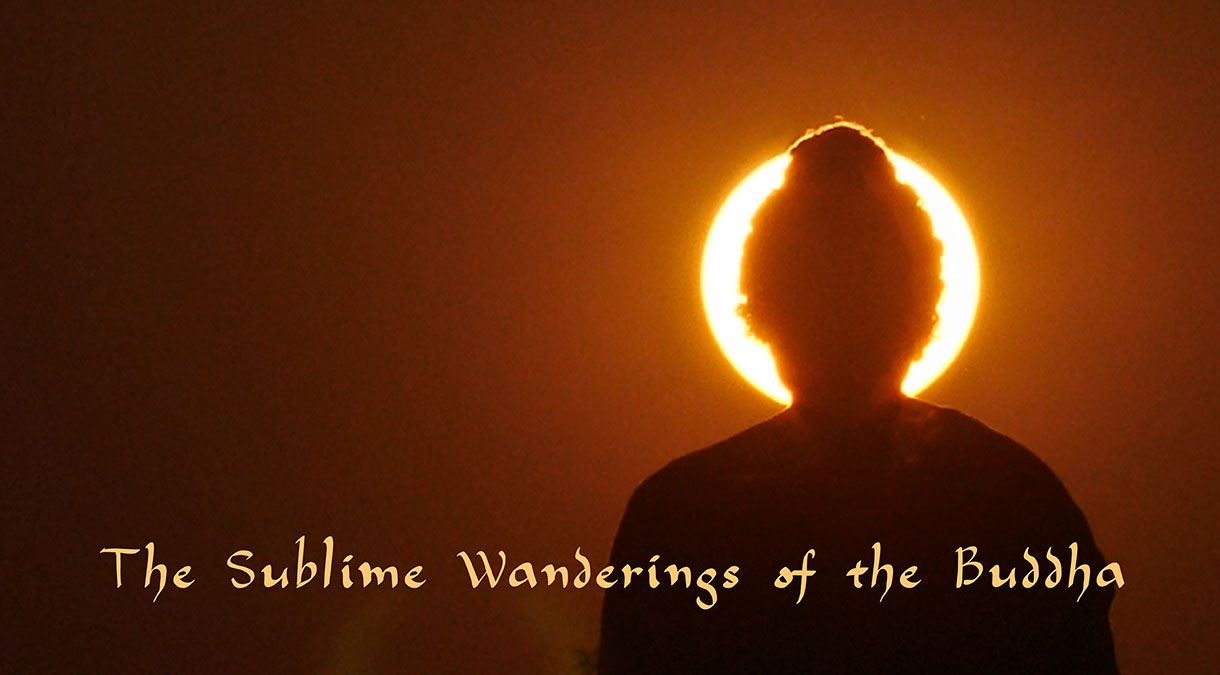 Deepak Anand, worked with Dr Ravindra Panth and Dr Dipankar Lama on two long term research projects undertaken by Nava Nalanda Mahavihara, Nalanda in 2008, as a Heritage Consultant. These projects titled - 'Mapping of Nalanda, Rajgir and around' and 'Revival of Ancient Buddhist Pilgrimage in Bihar' (RABPB) re-examined the interpretation of Xuanzang's work done by the 19th CE explorers like Kittoe, Cunningham, Broadley and others. The research study used the translation works of Samuel Beal and Thomas Watters. Other Buddhist sources including the Pali literature were also referred for better interpretation of the Xuanzang's works. With the help of latest topographic maps and GIS (Geographic Information System) tools, completed the preliminary documentation of the pilgrimage of Xuanzang in Bihar.
Please click the link below to view a research documentation video on the identification of Buddhavana.
These projects resulted in a number of important Publications and big achievements including the opening of an important ancient Buddha trail described by Xuanzang, connecting Jeṭhian and Rajgir that was till then unknown to its stakeholders and others alike. This was opened by conducting a "Dhamma Heritage Walk", wherein about 1500 monks and lay devotees from different parts of the world walked on the Footsteps of the Buddha on this trail for the first time, on Dec. 13, 2014. This walk has since then become famous. It is now an annual event, which is being promoted as a 'Walking Pilgrimage trail'.
Dr Ravindra Panth, Dr Lama and Deepak Anand were responsible for starting this Dhamma Heritage Walk. Surinder M. Talwar, was responsible for audio-visual documentation of this historic event. Alok K Jain designed the entire concept and theme of this important event, as also made valuable contribution as a photo artist. Pictures taken by him during the walk played a major role in making this Walk World famous. Please click the link below to see a small documentary segment on these projects.
It is this particular walk that led to the finalisation of the concept of "Retracing Bodhisattva Xuanzang", and thus laid the foundation of the Present Project. We have been making persistent efforts for the last five years to undertake a big Project on Xuanzang starting from China, but despite our best efforts we did not find anyone to fund such a project. In due course of time Deepak Anand came up with a unique idea of making a befitting beginning by undertaking a walk based heritage exploration and documentation of the trail of Xuanzang on the footsteps of the Buddha, in the Gangetic plains.
His plan was to explore and document the areas of the Sublime wanderings of the Buddha, based on travel accounts of Xuanzang, who has made an invaluable contribution in preserving this sacred geography. The idea was to facilitate awareness about the Gangetic plains where Buddha made his Sublime Wanderings and simultaneously highlight the important role of Master Xuanzang in preserving this sacred geography. Deepak wanted to develop web based stories and print material from this Walk, which would go on to his Blog, Twitter, Facebook and Instagram on a regular basis, during the after his foot journey.
Dr Panth and Deepak approached Surinder M. Talwar and Alok K. Jain to assist in some type of visual documentation on a small scale and also help them publicise this effort on the social media. They felt that this was a very unique and important project and thus deserved to be made into a documentary series for the benefit of the entire world. However, funds for such an effort were a big question.
Inspired by first attempt of successful crowd funding for film making that happened in India itself, way back in 1976, when the famous director Shyam Benegal's film Manthan, that dealt with formation of milk cooperatives and social order surrounding the same, was funded by 0.5 million Gujarati farmers pooling together INR 2 each to make this INR 10 million film in that era, we decided to go in for this method.
"With a firm believe that we can bank on the support of different people and organisations for gathering funds to aid our important documentary series and related works, that we started working on the present project. We are confident of the support of the entire world in aiding us to tell this unique and important story pertaining to the footsteps of Buddha in the Gangetic plains and the invaluable contribution of Master Xuanzang in preserving this sacred geography and history through his writings, for the benefit of the entire human race"